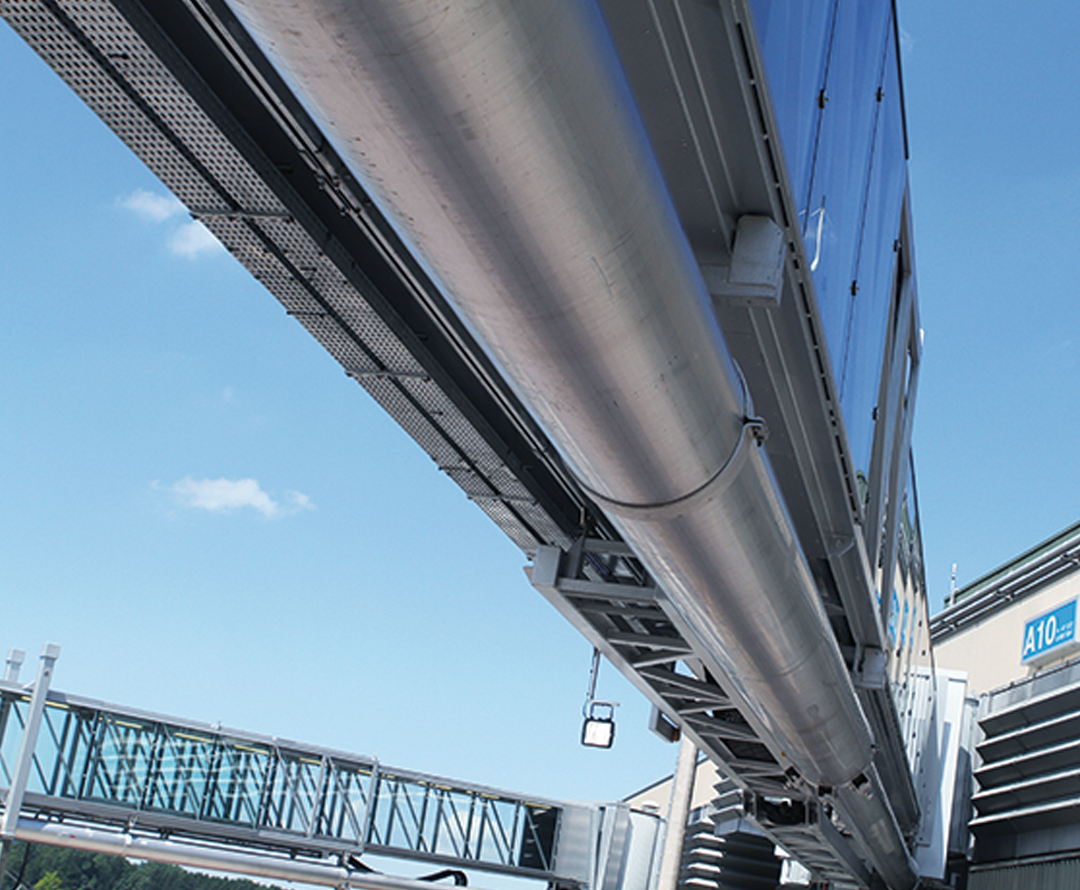 Installed in 1999 and still in use
(Airport Zurich)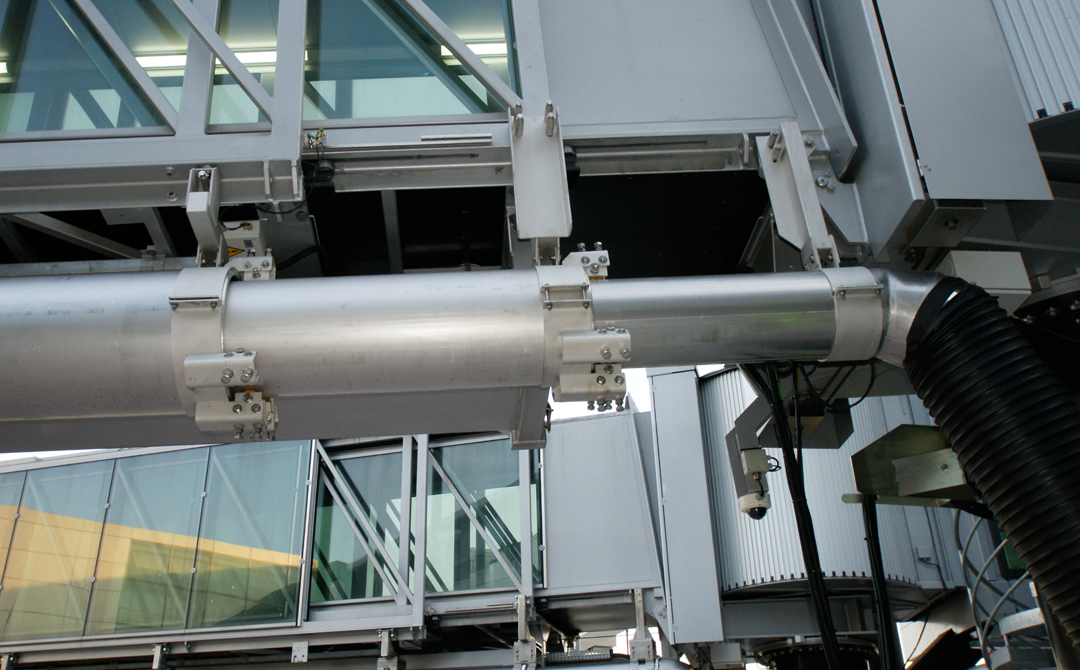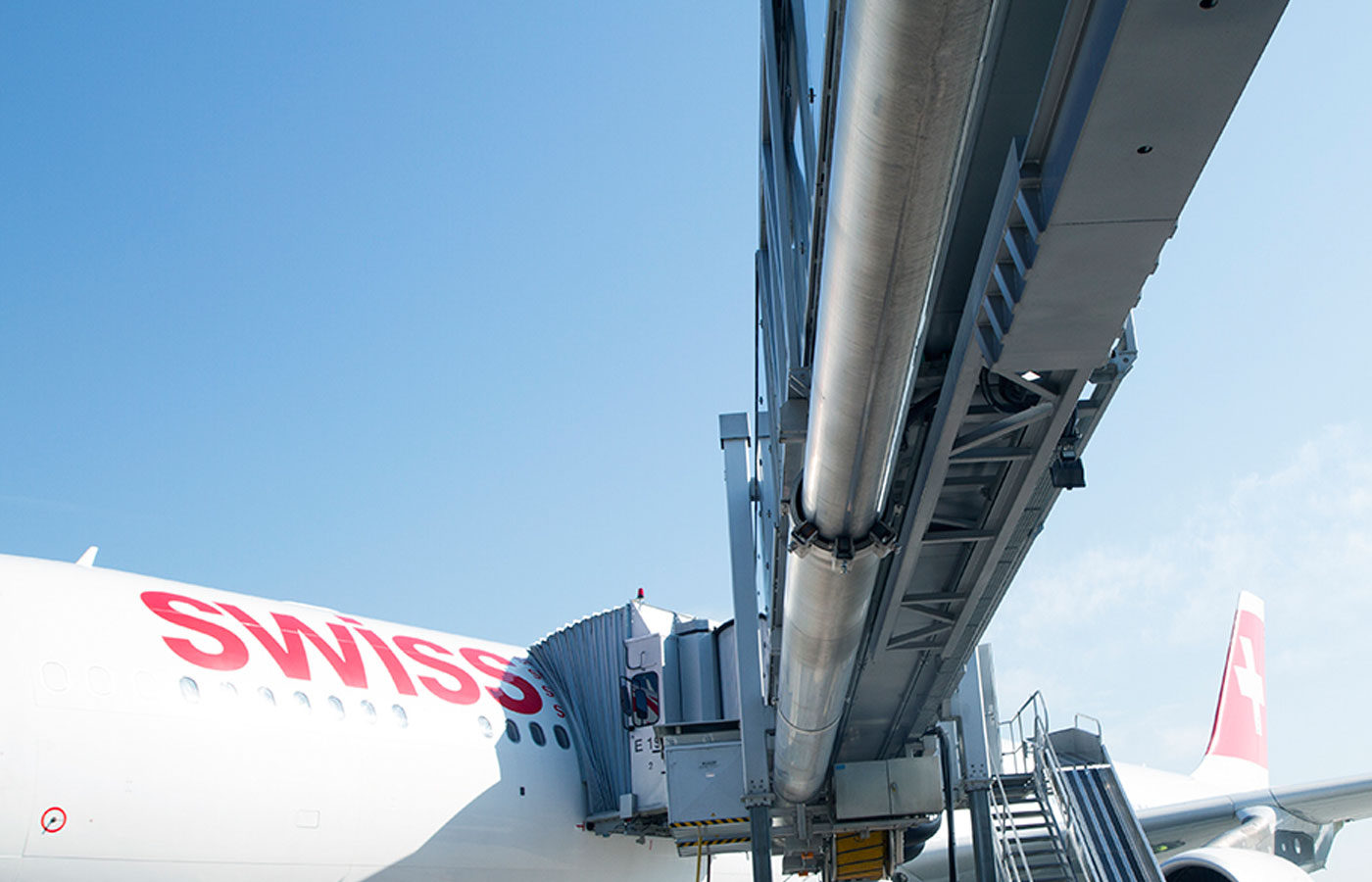 LIFECYCLE OF MORE THAN 20 YEARS
The telescopic tube is mounted directly under the passenger bridge and channels pre-conditioned air over a hose reel to the aircraft.

Ensuring the highest quality in all aspects, the IST telescopic tube has been developed in cooperation with former Swissair engineers according to the specifications of the Airports. The initially patented telescopic tube is the only PCA tube worldwide that consistently demonstrates a well above average service life of more than 20 years.

The first tubes have been installed at Airport Zurich in the year 2000 and have never had any maintenance work nor replacements of spare parts.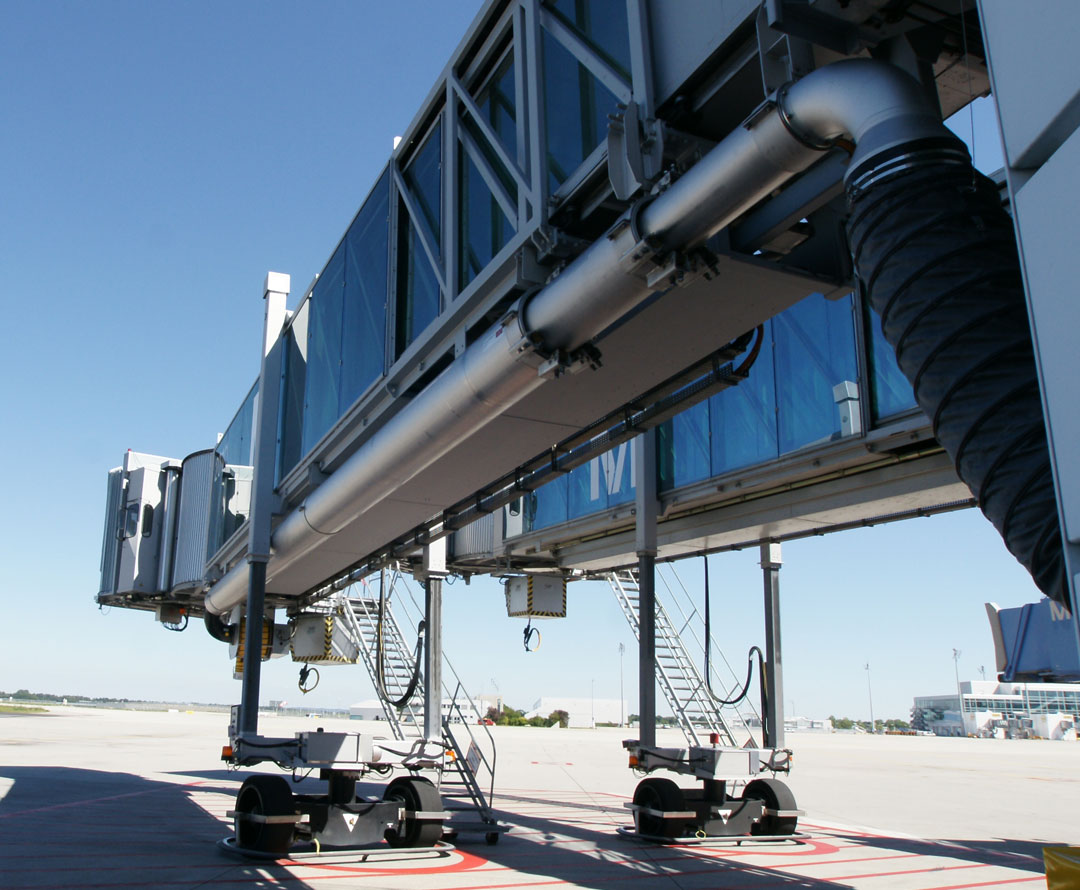 DURABILITY AT LOW MAINTENANCE
The telescopic tube is manufactured entirely instainless steel and due to that extremely stable, robust and basically maintenance free. As a result of the exceptionally smooth surfaces that can beachieved through the use of stainless steel, pressure losses are reduced to a minimum. With its special sandwiched insulation the tube achieves a very high K value with low temperature losses. The use of Stainless steel furthermore ensures the highest hygienic standards.

The special construction with flexible outside andinside bearings guarantees a proper adaption of the telescopic tube to axial and lateral movements of the boarding bridge and is furthermore self-supporting over long spans. The gasket designed by IST withstands temperature fluctuations from -40°C to +80°C and is absolutely wear resistant.



Contact us:
Phone +41 (0) 33 334 26 00
E-Mail a.zimmermann@istinox.ch