Withstands even the toughest conditions
The aircraft coupling is exposed to harsh conditions on the apron. The coupling is dragged across the tarmac several times daily. Therefore the robust design was a decisive factor in the design of this new coupling.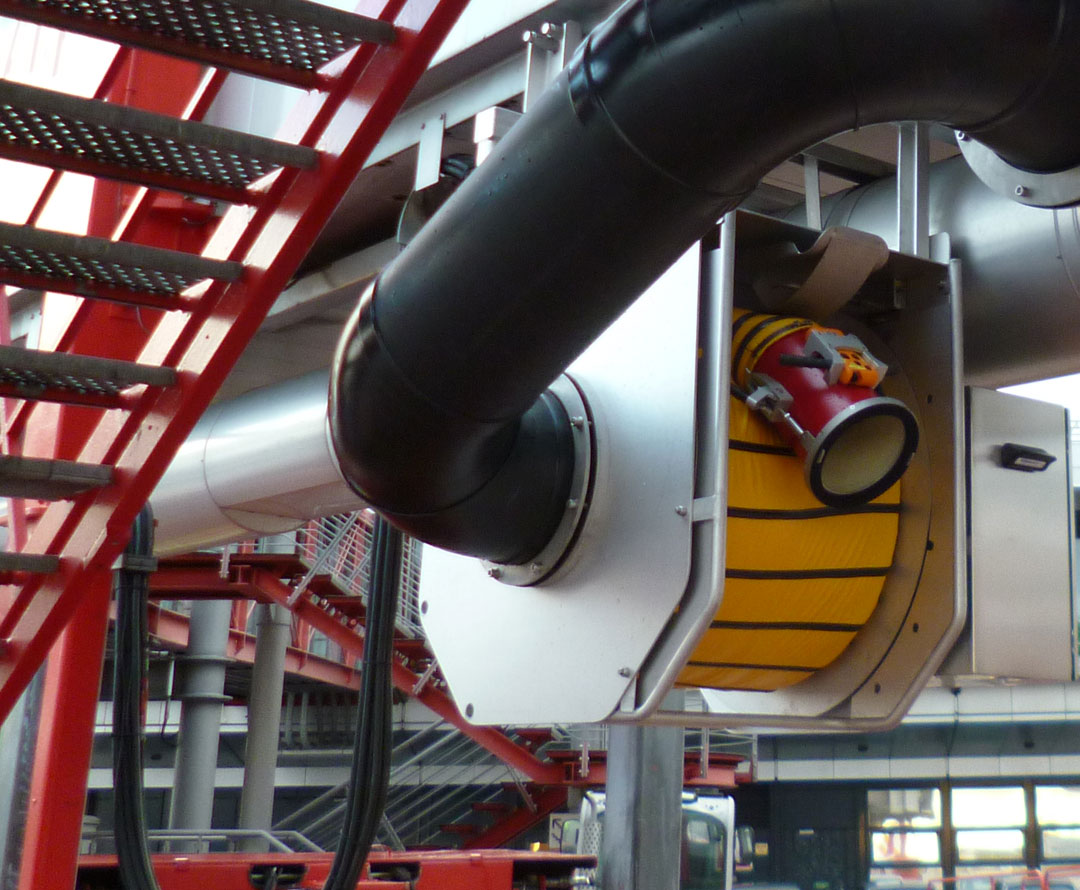 Innovative design
The coupling is connected with two hooks to the aircraft. Through the spring mechanism the hooks are automatically retracted and protected by the gasket in order to prevent damages. The coupling is provided with an integrated ergonomically designed remote control holder. The remote control is easily and quickly replaceable.

In order to guarantee proper airflow, the coupling is fitted with a gasket so that the air hose is tightly docked to the aircraft. A spring activated pressure mechanism ensures that the different thicknesses of the aircraft flanges are automatically compensated in order to form a seal with the aircraft. A stainless steel flange protects the gasket against wear and abrasion.



Contact us:
Phone +41 (0)33 334 26 00
Mail a.zimmermann@istinox.ch